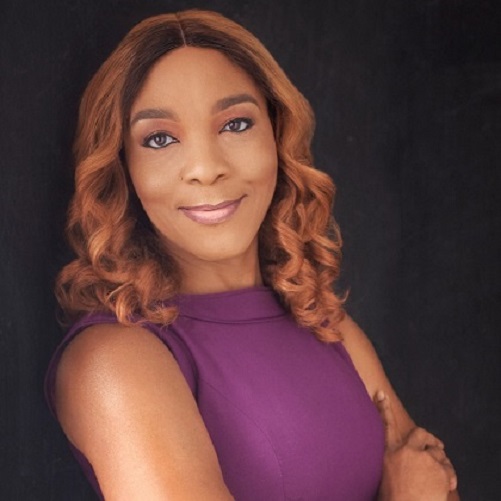 Eziafakaku Nwokolo
Board Member
In a world easily swayed by the lure of material gain, the name Eziafakaku, "A Good Name is Better Than Wealth", speaks volumes. It epitomizes an adventurous, confident woman who knows her purpose and lives life intuitively, while still setting the pace. Perhaps her parents foresaw her future and brought it to life by aptly naming her.
Eziafakaku Nwokolo is a Board Certified Behavior Analyst (BCBA) and a Qualified Behavior Analyst (QBA). Notably, she is the only BCBA in the entire resident Nigerian population and one of the growing numbers of QBAs in the country.
She is the Founder and CEO of Shades of Life Care Limited (SOL), a centre that provides assessment, diagnosis and intervention strategies to families with children that have behavioural challenges, autism spectrum disorder (ASD), as well as intellectual and developmental disabilities (IDD). The facility also offers training and supervision services to Behaviour Analysts and Technicians in Nigeria.
In addition, she currently sits as a member of the International Standards Committee of the Qualified Applied Behavior Analysis (QABA) Credentialing Board and is a member of the Association for Behavior Analysis International (ABAI).
Through her work with SOL, she is helping improve access to ASD and IDD support in Nigeria. She also builds and equips an army of Behaviour Analysts in Nigeria, who uphold this mission and strengthen it further.
Eziafakaku founded Shades of Life Foundation (SOLF), an NGO created to give indigent families the financial support needed to provide their children with autism and other neurodivergent needs, and access to the best therapy and resources. She is also the visionary and sponsor behind #Ride4Autism – a campaign that aims to create a culture of awareness and acceptance for Autism in Nigeria. This laudable initiative is done in partnership with Cyclotron Cycling Development Initiative (Cyclotron) and SOLF.
Interestingly, her foray into the professional world of Behaviour Analysis isn't as clear-cut as it seems. Growing up, her life's philosophy was "live in the moment", thus leading her down numerous career paths, including a fleeting desire to be an actress in California, before opting to study Urban & Regional Planning at the University of Nigeria, Nsukka, because it was a course that seemed exciting at the time.
Upon graduating, her career began in the Oil & Gas sector, working with Chevron Nigeria Limited. Having risen through the ranks over the course of 20+ years, with prestigious positions, an enviable salary and other benefits, she made the decision to leave the company, even though she had not reached the age of retirement and still had great prospects within the company.
Even though her colleagues couldn't understand her decision to retire, Eziafakaku's "gut instincts" and Spirit told her it was time to accomplish a higher purpose, so she followed her intuition, which led her to the dynamic world of Behaviour Analysis.
Part of her decision to retire early stemmed from her desire to improve access to Autism resources in Nigeria, due to her personal experience of having a daughter with Autism, as well as a network of parents who were experiencing the same issue. Rather than complaining about the problem, she decided to be a part of the solution.
With this mission in mind, she researched extensively and sent out tons of inquiries to professional individuals and bodies all around the world in the IDD and ASD sectors. This led to useful feedback from a Professor in Canada, who advised her to look into BACB and the science of applied behaviour analysis (ABA). Fortunately, this was the exact info she needed.
Subsequently, she trained as a Registered Behavior Technician (RBT), then became a BCBA and QBA through more training, trained to clinical levels to administer the Autism Diagnostic Observation Schedule-2 (ADOS-2), the Autism Diagnostic Interview-Revised (ADI-R), the Developmental, Dimensional and Diagnostic Interview (3Di) and more.
She holds a PhD in Intellectual and Developmental Disabilities from the University of Kent, where her thesis focused on "Screening for Autism and Intellectual Disabilities Amongst the Nigerian Adolescent Population". Her thesis represents a significant milestone in Nigeria, as this study is the first of its kind in the country and will help support diagnosis and intervention for Autism and other Intellectual Disabilities because it highlights the need to create a more comprehensive screening methodology for Nigerians and Africans that is culturally appropriate. Additionally, she has an MSc in Applied Behavior Analysis – Intellectual and Developmental Disabilities from the same institution.
A renowned thought leader in the IDD and ASD space, she has given presentations of her work at different conferences, including the Association of Behavior Analysis International (ABAI) 44th International Conference in San Francisco, the ABAI 15th Annual Autism Conference, the 5th European International Association for the Scientific Study of Intellectual and Developmental Disabilities (IASSIDD) Conference in Athens, the 6th IASSIDD Conference in Amsterdam, at the inaugural International School for Disability Studies (ISDS) conference for Intellectual Disability (ID) in Abuja, Nigeria and the first-ever Pan African Congress on Autism (PACA) conference in Nairobi, Kenya. Additionally, Dr Nwokolo has published some of her works on autism and intellectual disabilities.
Fun-loving, adventurous and a lover of languages, Eziafakaku is bilingual. She is also happily married with three children.
Eziafakaku's inspiring career trajectory reminds us that living a purpose-driven life is far more impactful than living a life based on the world's standards of what seems prestigious.